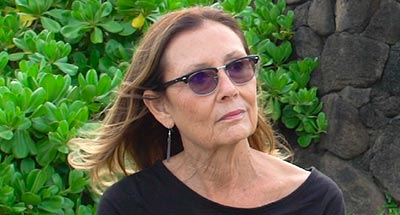 Background
I was born on Oʻahu and am of Kanaka Maoli descent. I grew up in California and returned to Hawaiʻi nei in 1985. In 1991 I earned my bachelor's in Hawaiian language, and immediately began teaching Hawaiian here at UH Mānoa. In 1993 I completed a master's degree in Library and Information Studies, and in 1999 earned my doctorate in political science. I joined the faculty of political science in Fall 2001 and now serve as a full professor. I teach courses in Hawaiian and Indigenous politics, as well as Hawaiian language. My books include Aloha Betrayed: Native Hawaiian Resistance to American Colonialism and The Power of the Steel-tipped Pen: Reconstructing Native Hawaiian Intellectual History, both published by Duke University Press.
Education
PhD, Political Science, University of Hawaiʻi at Mānoa, 1999
MLIS, School of Library and Information Studies, University of Hawaiʻi at Mānoa, 1993
BA (with distinction), Hawaiian Language, University of Hawaiʻi at Mānoa, 1991
Courses
POLS 302: Native Hawaiian Politics
POLS 303: (Alpha) Topics in Hawai'i Politics
POLS 304: Indigenous Politics
POLS 344: Nâ Politika ma ka Nûhou Hawai'i – Politics in Hawaiian Language Media
Research
I continue to be interested in recovering Kanaka Maoli history and literature through reading underused texts in Hawaiian from the 19th and early 20th centuries. I am interested in developing theory from within Hawaiian epistemologies and worldviews.