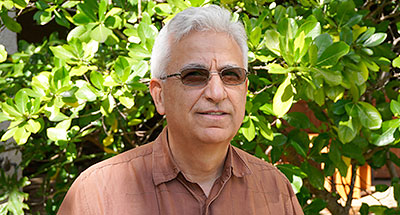 Background
I grew up in a politically charged country, where thinking about politics was a necessity for survival, not a mere choice or a preference. However, thinking about politics did not necessarily translate into thinking knowledgeably and ethically about politics. Realizing the significance of such an endeavor, I decided to pursue the study of politics, particularly, international relations, as a vocation in my life. In this life-long commitment, my aim has always been to grow in knowledge in/about politics so that I may write, research, and teach politics ethically responsibly. In my journey as an educator, students, graduate, and undergraduate, constitute the locus of my efforts, for each student represents a universe of experiences from which I learn immensely.
Education
PhD, Political Science, Arizona State University, 1995
MAIA, International Affairs, Ohio University, 1990
MA, Political Science, Ohio University, 1990
BA, International Relations, Gazi University, 1985
Courses
POLS 110: Introduction to Political Science
POLS 120: Introduction to World Politics
POLS 305: Global Politics/Comparative
POLS 315: Global Politics/International Relations
POLS 317: International Law
POLS 600: Scope and Methods of Political Science
POLS 630: International Relations
POLS 640: Comparative Politics
POLS 730: Seminar: International Relations
POLS 740: Seminar: Comparative Government and Politics
Research
Stated most generally, my research is guided by an interest in international relations theory and global political and cultural economies. I am especially interested in transnational processes that bear upon the practices and norms of national and international governance and policy-making. Pursuant to these interests, my work examines the changing conceptualizations and practices of state sovereignty. It examines state sovereignty in its contemporary alterations and re- articulations amidst accelerating movements of people, ideas, images, capital, and technologies of production and destruction. In my recent work, I concentrate on migrant and indigenous struggles as insurrectional movements which I take as harbingers of novel modes of political agency in the world.