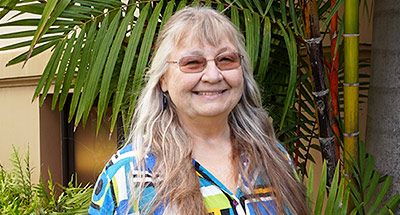 Background
I grew up and went to school in what novelist William Gass calls "the heart of the heart of the country". My family lived on a farm in central Indiana. At Purdue University I stepped into a political theory class taught by Michael Weinstein and I knew that I had found my calling. It was all terribly confusing, but so exciting, to learn to think as he did. In the PhD program at the University of Minnesota, I found another splendid teacher, Mulford Sibley, whose support enabled me to write the first dissertation on women or feminism in that department. Becoming a teacher who could live up to the examples set by my own beloved teachers became my goal.
Education
PhD, Political Science, University of Minnesota, 1976
BA, Political Science, Purdue University, 1972
Courses
POLS 200: Reading and Writing Politics
POLS 335: History of Political Thought
POLS 384: Women and Politics
POLS 610: Political Theory and Analysis
POLS 615 (Alpha): Topics in Political Thought
POLS 710: Seminar: Political Thought
Research
My central research interest is political theory, including feminist theory and anarchism. I recently completed a book on Emma Goldman as a political thinker, and in the process found many hundreds of other interesting anarchist women. Accordingly, I'm currently writing a book on anarchist women, primarily in the U.S. and Britain, from 1870-1940. My goal is to bring women more fully into anarchism, and at the same time to bring anarchism more fully into feminism. A second book on the constitutive role of letterpress printers in the anarchist movement, also an outcome of my Goldman research, is also underway. I turn back to these radical histories to make our understandings of them more robust so that we can use them better today. When these books are done, a book on horses beckons.
Community Engagement
As an educator and a parent, I became aware that our school system fails dyslexic students. Since the mid-1990s, I've been trying to change that. I've been involved with the Hawaiʻi branch of the International Dyslexia Association (HIDA) for over 25 years. I became a Certified Tutor in the Orton-Gillingham approach to teaching literacy, and have tutored about 50 adults and children. I recently wrote a book called A Resource Guide on Dyslexia for People in Hawai'i that was published by HIDA in 2018 and is distributed free upon request.