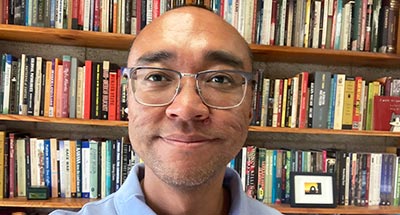 Dean Saranillio
Associate Professor
Office: Saunders 613
Telephone: 1 (808) 956-3688
Email: dsaranil@hawaii.edu
---
Browse My Publications:
Background
I grew up in the working-class town of Kahului on the island of Maui. In 1895, my great-grandparents migrated from Nigata and Fukushima, Japan. In 1919, my great-grandparents on my father's side settled from Cebu in the Philippines. While shaped by my family's histories on the plantations, it wasn't until I was an undergraduate student at UH that I began thinking about questions of US imperialism. Haunani-Kay Trask's mentorship radically transformed my sense of the world and the political possibilities for Hawai'i's future. Her courses gave me the language to describe the interlocking systems of settler colonialism, labor, racial capitalism, militarism, and various forms of resistance that shape our communities. I continued my education at UCLA and the University of Michigan. I was faculty at the University of California, Riverside and New York University where I received tenure.
Education
PhD, American Culture, University of Michigan, 2009
MA, Asian American Studies, University of California, Los Angeles, 2003
BA, Ethnic Studies, University of Hawai'i at Mānoa, 2001
Courses
POLS 271: Race and Politics
POLS 301: Hawai'i Politics
POLS 303: (Alpha) Topics in Hawai'i Politics
POLS 379: Power and America
POLS 385: American Politics
POLS 686: Politics of Hawai'i
POLS 600: Scope and Methods
Research
As a scholar of race and empire informed by Indigenous Studies, my research examines how settler colonialism eliminates alternatives to itself. My scholarship, teaching, and activism traces the plurality of possibilities that might emerge when non-Native residents work in place-based affinity with Native foodways, economies, and movements. My recent work shows how capitalism is continually birthed and rebirthed through the death of non-human relations and that this particular mode of production has evolved to set the current environmental conditions of climate crisis.