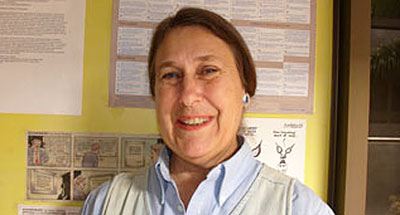 Carolyn Stephenson
Associate Professor
Office: Saunders 618
Telephone: 1 (808) 956-8195
Email: cstephen@hawaii.edu
---
Browse My Publications:
Background
I received a BA from Mount Holyoke College and a PhD from Ohio State (1980). Before coming to UH in 1985, I was Director of Peace Studies at Colgate University, and a Scholar-in-Residence at Radcliffe. I direct the Hawai'i Model United Nations, and I participate in the UH's Conflict Resolution program.
Education
PhD, International Politics/Comparative Politics, Ohio State University, 1980
MA, Ohio State University, 1974
BA, Political Science, Mount Holyoke College, 1966
Courses
POLS 201: Problems of War and Peace
POLS 319: International Organization
POLS 323: Model United Nations
POLS 324: Global Environmental Politics
POLS 396: Nonviolent Political Alternatives
POLS 633: International Conflict Resolution
POLS 635 (Alpha): Topics in International Relations
Research
My research is in three areas: 1) alternative international security systems, including mediation, sanctions, nonviolent action, and peacekeeping, 2) non-governmental organizations, and United Nations conference diplomacy in the areas of environment, women, and disarmament, and 3) gender, conflict, and conflict resolution.