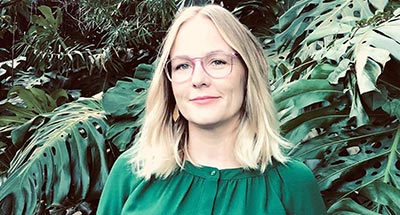 Nicole Grove
Associate Professor
Office: Saunders 640
Telephone: 1 (808) 956-8357
Email: nsgrove@hawaii.edu
Website
---
Browse My Publications:

CSS Excellence in Teaching Awards (2020)
Background
I received my BA in Politics from New York University and my PhD in Political Science from Johns Hopkins University. I joined the faculty in the Department of Political Science at UH Mānoa as an Assistant Professor in 2015, where I am also Affiliate Faculty in the Hawai'i Research Center for Futures Studies, the Department of Women's Studies, and the International Cultural Studies Program.
Education
PhD, Political Science, Johns Hopkins University, 2015
BA, Politics, New York University, 2008
Courses
POLS 307 (Alpha): Topics in Comparative Politics: Country/Regional
POLS 315: Global Politics/International Relations
POLS 341: The Politics of Media
POLS 600: Scope and Methods of Political Science
POLS 610: Political Theory and Analysis
POLS 615 (Alpha): Topics in Political Thought
POLS 630: International Relations
POLS 702: Seminar: Research Methods
Research
My teaching and research interests are located at the intersection of international relations and transnational Middle East politics, focusing on issues of security, emerging technologies, gender, surveillance, and popular culture. My work has been published in the European Journal of International Relations, Security Dialogue, Contemporary Political Theory, Critical Studies on Security, and Globalizations among others. I am a recipient of the 2016-2017 Fulbright Scholar Award in the Middle East and North Africa Regional Research Program. I am also an Associate Editor for the journal International Political Sociology and am on the International Advisory Board of the British Journal of Politics and International Relations.