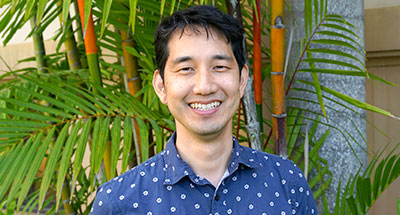 Ehito Kimura
Associate Professor
Office: Saunders 610
Telephone: 1 (808) 956-8630
Email: ehito@hawaii.edu
---
Browse My Publications:

CSS Excellence in Teaching Award (2020)
Background
I am a Swiss-born, American bred, Japanese working in the field of comparative politics and Southeast Asian politics. I grew up in the outskirts of Washington DC and have always been interested in global and international politics. As an undergraduate, I turned my interests towards Southeast Asia. After graduating, I moved to Bangkok, Thailand to work at a non-profit research organization. After two years, I decided to apply to graduate school and ended up pursuing a PhD in political science.
Education
PhD, Political Science, University of Wisconsin-Madison, 2006
MA, International Relations, Yale University, 2001
BS, Foreign Service, Georgetown University, 1996
Courses
POLS 110A: Introduction to Political Science
POLS 120: Introduction to World Politics
POLS 150: Introduction to Global Politics
POLS 305: Global Politics/Comparative
POLS 307 (Alpha): Topics in Comparative Politics: Country/Regional
POLS 315: Global Politics/International Relations
POLS 390: Political Inquiry and Analysis
POLS 404: Senior Thesis
POLS 406: Senior Seminar in Political Science
POLS 600: Scope and Methods of Political Science
POLS 640: Comparative Politics
POLS 680: Asian and/or Pacific Politics
POLS 685 (Alpha): Topics in Asian and/or Pacific Politics
POLS 780: Seminar: Politics of Regions
Research
My research interests lie at the nexus of political change and Southeast Asian politics. My dissertation and subsequent book manuscript entitled "Provincial Proliferation: Territorial Politics in Post-Suharto Indonesia" (Routledge 2012) explores the changing dynamics of territoriality after the fall of authoritarianism and the rise of democracy and decentralization in Indonesia. I have also written several articles about political change and democratic transition in Indonesia. More recently, I have been working on a project looking at transitional justice in Indonesia from a comparative perspective.