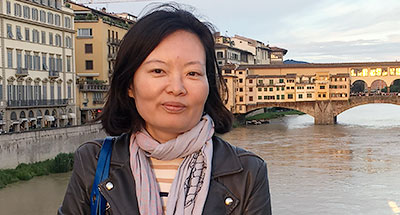 Myungji Yang
Associate Professor
Office: Saunders 611
Telephone: 1 (808) 956-8362
Email: myang4@hawaii.edu
---
Browse My Publications:
Background
I earned my PhD in Sociology from Brown University in 2012 and spent a year as a postdoctoral fellow at the Korean Studies Institute, University of Southern California, in 2015-16. My research interests include the political economy of development, class politics and social inequality, democracy and civil society, globalization, and East Asia. My work on the urban middle class and democracy in South Korea has appeared in Urban Studies, Sociological Inquiry, Critical Asian Studies, and Korea Observer. I have served as a visiting fellow at MaxPo (Max Planck-Sciences Po Research Center on Coping with Instability in Market Societies) in Paris, France.
Education
PhD, Sociology, Brown University, 2012
MA, Sociology, Yonsei University, South Korea, 2003
BA, Sociology and Korean Literature, Yonsei University, South Korea, 2001
Courses
POLS 160: Introduction to International and Global Studies
POLS 305: Global Politics/Comparative
POLS 307 (Alpha): Topics in Comparative Politics: Country/Regional
POLS 340: Korean Politics and Society Through Film
POLS 390: Political Inquiry and Analysis
POLS 640: Comparative Politics
POLS 680: Asian and/or Pacific Politics
Research
I am a comparative sociologist/political scientist whose research lies at the nexus of political economy, culture, and democracy in East Asia. I examine the ways in which historical legacies, political institutions, and cultural identities shape developmental outcomes. Pursuing comparative historical and qualitative methods, I am interested in understanding the social origins of contemporary political processes and dynamics. First, I focus on the ways in which the new middle class was made and how its class boundaries were changed during the development process, and I critically engage in debates over the formation of class identities and social cleavages. Second, I investigate conservative right-wing mobilization and its impacts on democratic politics.